2900-3200 Psi Pressure Washer Pump For Craftsman Subaru 190 Kohler Honda GCV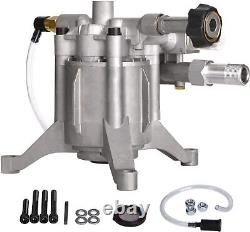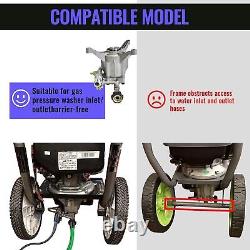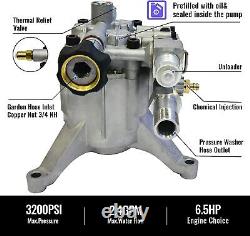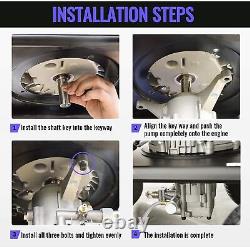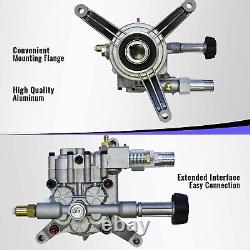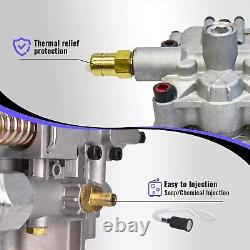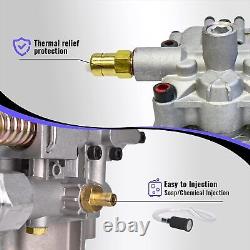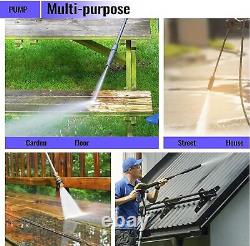 60 Days return accepted, please check before purchasing to make sure it will work for your needs. Fit 7/8" Shaft Vertical PumpFit Most 7/8" Shaft Vertical Crank Pressure Washer Engines, brands including Honda GCV, Generac, Briggs, Idea choice for replacement pumps. Easy Start Built in for simple & quick cold starts to make the startup a breeze, no need to release pressure before starting engine. Easy to InstallWhen installing the power washer pump, please ensure that the keyway is installed before running your pressure washer.
Sale and After-Sale ServiceMake sure bolts will fit for your machine. The provides a convenient connection to most 7/8 diameter shaft, if you are not sure your high pressure washer could fit or not, please inform us your engine model, install size, we would like to service you.
Pressure Washer PumpDirect drive vertical axial pump fits most vertical shaft power washers: Could work at wide range from 2900 to 3200 PSI, best performance at 3000PSI and 2.4GPM. Good replacment for vertical pressure washer pumps.