Bonus Pack Horizontal Pressure Washer Pump Kit 3/4 Generac Suburu Honda Briggs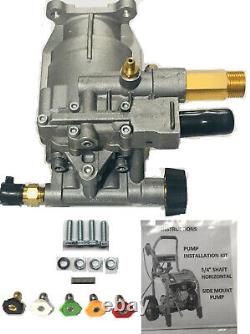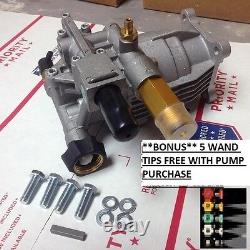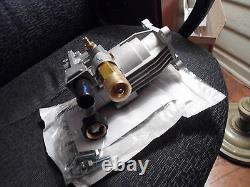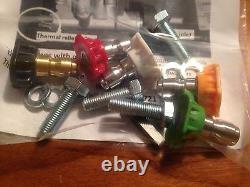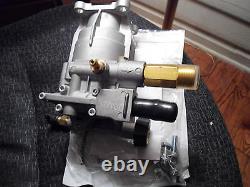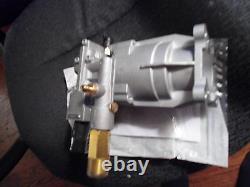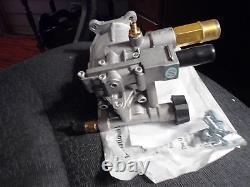 BONUS SET OF 5 TIPS FOR YOUR HIGH PRESSURE WAND. HORIZONTAL PRESSURE WASHER PUMP KIT 3/4" REPLAC GENERAC SUBURU HONDA BRIGGS 22mmHORIZONTAL PRESSURE WASHER PUMP KIT 3/4" GENERAC SUBURU BRIGGS AND STRATTONTHIS IS A PUMP WITH A 22mm high pressure hose outlet pipe connection INSTALLED IDEAL FOR REPLACEMENT OF EXCELL DEVILBISS MODELS THAT HAVE A PLUG AT THE END OF THE PRESSURE HOSE THAT MAKES SENSE TO REPLACE WORN OR BROKEN PRESSURE WASHER PUMPS. MOST ENGINES BETWEEN 4HP AND 7HP HAVE THAT SIZE SHAFT. THOSE UNITS ARE STILL SHOWING HIGH LISTS PRICES FOR REPLACEMENT PUMPS FOR INSTANCE THE D29105 SJV MODELS LISTS FOR 436.00. ESPECIALLY IF YOUR ENGINE HOSES AND GUN/WAND ARE STILL IN GOOD CONDITION.
I WILL GLADLY HELP YOU WITH APPLICATION ISSUES CALL ME ON MY CELL.